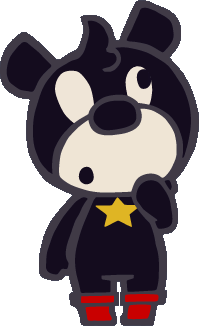 キャラバンズでは
随時スタッフを募集しています!
We are always recruiting new staff !!!
募集職種

2D / 3DCG制作スタッフ(ご新卒/キャリア)
2Dアーティスト / モデラー(キャラクター、背景) / アニメーター / エフェクターなど
プログラマ / テクニカルアーティスト(ご新卒のみ)
Opening Positions

2D / 3D CG Designer (New Graduates / Career)
2D Artist, Modeler (Characters and background), Animator, Effector, etc.
Programmer / Technical Artist (New Graduates)

仕事内容

ゲームに関する2D/3DCGの制作 / キャラバンズオリジナルIPに関する制作
Job Descriptions

To design game graphics in 2D and 3D.
To design original IP of Charabans.

応募資格

性別・学歴不問 / 新卒・中途問わず、ご入社時点で20歳以上となる健康な方
※ゲーム開発において実務経験のある方は優遇いたします
Qualifications

Any gender. Any academic career background. Over 20 years old at the joining time with a proper health condition.

雇用形態

正社員 / 契約社員 / アルバイト(それぞれに試用期間あり、正社員雇用制度あり)
※業務委託契約をご希望の方も歓迎いたします
Employment Types

Full-time employment, Contractual employment, Part-time. (All positions have trial period as probation. The promotion to full-time employment can be considered.)
Task-based contract employees are acceptable as well.

勤務地

東京都中央区日本橋小網町9-3 CANAL TOWER 6階
※クライアント先企業での業務(事業所外業務)となる場合があります
Location

9-3-6F CANAL TOWER, Nihonbashi-Koami-Cho, Chuo-ku Tokyo Japan
Working at customer's site in some cases.

勤務時間

原則裁量労働制 / 会社としての標準勤務時間は10:30~19:30(休憩1時間)です
Work Hours

Discretionary labor system in basis
Our standard working hours is from 10:30 to 19:30 including an hour break.

休日/休暇

完全週休2日制(土・日)、祝日、夏季休暇、年末年始休暇、慶弔休暇、年次有給休暇、産前・産後休暇、育児・介護休暇
Days-off and Vacations

Saturdays and Sundays, Holidays, Summer vacation, End and beginning of year vacation, Congratulation or condolence leave, Annual days off, Maternity/Childcare/Granny leaves.

給与/待遇

新卒:月額180,000円~
中途:経験、スキルを考慮して当社規定により決定します
通勤交通費別途支給(上限30,000円)/賞与:年1回(業績連動:12月)/昇給:年1回(業績連動:01月)/社会保険完備(健康・厚生・雇用・労災)/各種イベント・セミナーへの参加支援制度(実績あり)
Salaries and Benefits

New graduates: 180,000 yen or more per mo.
Careered recruits: Considering the experiences and skills based on our scales.
Expenses for transportation (Up to 30,000 yen) / A bonus: Once a year (achievements interlocking movement)
Incentive Fee: Once a year (Based on performance: December)
A raise in salary: Once a year (Based on performance: January)
Social benefits (Health insurance, Retirement plan, Employment insurance, Workers' compensation)
Subsidies for related events and seminars. (Done in the past)

諸手当
Fringe Benefits

Family allowance, Child allowance, On-site allowance.